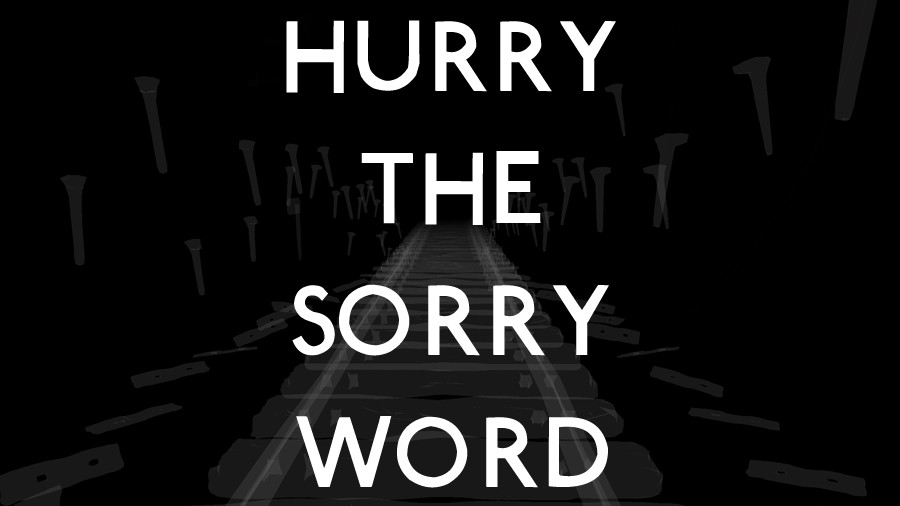 Hurry The Sorry Word
A downloadable game for Windows, macOS, and Linux
---
A short experience created by Nate Gallardo.
Featuring the music of Blind Gary Davis.
---
A note on the music:
I have used the track Death Don't Have No Mercy, recorded by Blind Gary Davis and originally released on the album Harlem Street Singer in 1960, without permission. This release came over 40 years into Davis' career, during a period when American blues and folk music was experiencing something of a revival and people like Davis were sought out for their authenticity. Davis was born in 1896, and throughout his career performed a great number of covers and reworkings of traditional blues, ragtime and gospel standards alongside his own original songs right up until his death in 1972. It is in the spirit of tribute, and with no intention of profiting or detracting from his beautiful work, that I have used his recording here. A recording that means a great deal to me and that without which, Hurry The Sorry Word would simply not exist in its current form. I hope that Mr Davis would be ok with this if he were still with us.
Download
Comments
Log in with itch.io to leave a comment.
Cool short game. It feels more like a playable videoclip than a full game, but nice experiment anyway.